The Bracket Order Trader for Interactive Brokers uses their TWS API to quickly create bracket orders. Having a price entry, profit target and stop loss defines your risk for each trade.
Fast order entry using the Interactive Brokers TWS Platform API.
Use Chart Trader to click candlesticks to quickly set buy stop prices from High and Low values.
Supports both stocks and options.
Automated Scale out of trade or All or Nothing bracket orders.
Connect to a Group to update symbol automatically for order entry.
7-Day Free Trial
Check out FAQ
$99 with free upgrades for 1 year.
DOWNLOAD NOW
BUY NOW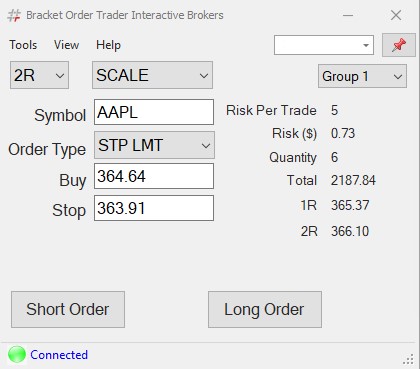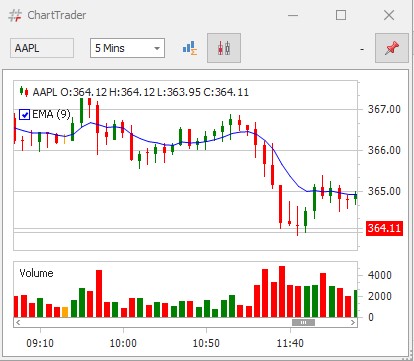 **Minimum Requirements
Interactive Brokers Pro Account with TWS 9.72 installed
Windows 10 w/ .Net 4.7 installed
Frequently Asked Questions – Bracket Order Trader
Instructional Videos
Using Bracket Order Trader – Interactive Brokers
Enable Interactive Brokers TWS API Connection